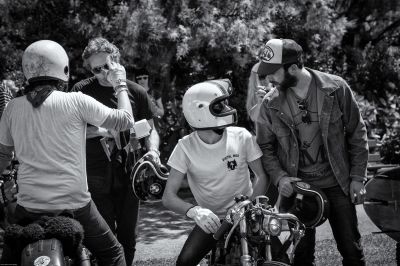 Jamie Ireson and myself Merry Michau have both been riding motorcycles for many years. Im a professional photographer and Jamie is a Design Engineer having worked all over the world with F1 Willams, Rolls Royce, Landrover, Mercedes to name a few.
I always found myself drawn to all things motorcycles so most of my career I have been working with big brands like Belstaff, Hedon, Barbour, Tudor Watches, Deus, Davida and many more these can be seen on my website www.michaumerry.com.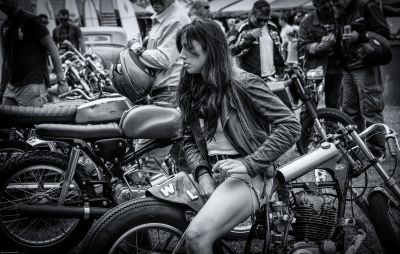 Jamie and I met four years ago when are bikes were being cusomised next to each other and it was love at first sight (well I loved his bike first but hey). After that its been a wirlwind of adventures, making, breaking  bikes and having a lot of fun while we also added to our bike collection our sausage dog collection was growing  fast as well. 
All my work was taking me to shoot and work with some of the most talented bike builders in the business all over the world. Earlier this year I was sitting chatting with Stuart Garner of Norton and having a laugh when we both realised we loved the same type of machines.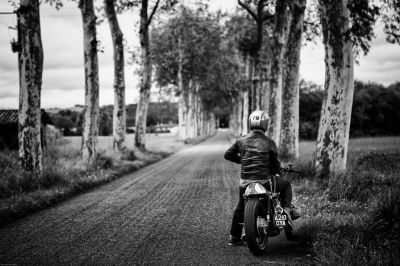 He suggested I go away and design what we would build, so Jamie and I sat down and talked long into the early hours. When it was time to show the boss what we had come up with.... and thank god, himself and Simon Skinner loved it... phew.. 
And thats how we've got to where we are, 72 Motorcycles was born and so was our first bike together Norton MM, with the support from Norton who believed we could do it. We will carrying on making twelve specials per year if this first one doesnt finish us off.